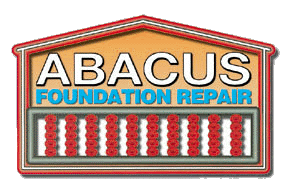 Why Abacus Foundation Repair?
We Value
S.P.I.R.I.T.
Service, People, Integrity, Results, Innovation and Teamwork
That's a great question and one that requires a straightforward answer.
The ownership of Abacus Foundation Repair is made up of a group of professionals that have several years experience in new construction, remodeling and foundation repair. This group of professionals was working in the foundation repair industry for large established companies, servicing all of Texas. Then it occurred to each of them that the quality of repairs continued to decline and that the companies were more concerned with profits than quality. One of the companies issued a memo to their sales force that if their "no actions" (a home that does not need any repair) were above 20%, they would have their commissions reduced. This is the same as requiring them to sell foundation repairs, when no repairs are necessary. This is one of the companies that uses major endorsers and that advertises that 50% of the time they tell their customers they don't need foundations repairs. They found out that warranty work was being put off and/or the customer was told they needed more work. When, in fact, adjustments to the underpinning that had already been installed was the only work required. The list of concerns just continued to grow until each of the group of professionals decided enough was enough. They all resigned and Abacus Foundation Repair was formed. Since the beginning, several other professionals have discovered some of the same concerns about the companies where they were working and have joined the founding group of owners at Abacus.
The commitment of Abacus to the homeowners we serve is to give the highest possible level of service available that best addresses their concerns and problems. The staff of estimators are highly trained professionals and very knowledgeable about all aspects of remedial foundation repair. They will offer the best products available that will correct the problems and concerns, and often can offer advice on maintenance that may negate the need of foundation repairs.
"The hardest struggle of all is to be something different from what the average man is."
Charles M. Schwab
Abacus's struggle is to always perform better than the average foundation repair contractor.