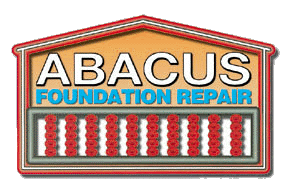 Millennium Composite Piling™
We Value
S.P.I.R.I.T.
Service, People, Integrity, Results, Innovation and Teamwork
Abacus Foundation Repair is proud to be one of the elite contractors approved to sell and install the Millennium Composite Piling. The absolute most amazing state-of-the-art repair product line for underpinning both interior and exterior grade beams of slab and pier-n-beam foundations.
Click on any image for a larger view.
The Millennium Composite Piling is the flagship of the product line utilizing the power & strength of steel, concrete, and epoxy to create the only product designed to last 1,000 years.
The Millennium Composite Piling is the only piling designed for the extreme soil conditions of North Texas, and is suitable for deep plastic clay soils and as well as stiff rocky hard pack soils found throughout the U.S.A. with international applications. The material used to manufacture this state-of-the-art product is inspected for quality. Each Millennium Composite Piling is inspected to meet the exacting standards of professional engineers and building officials nationwide.