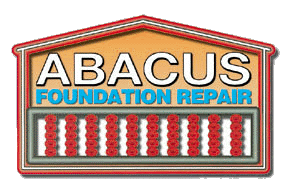 Millennium Concrete Piling™
We Value
S.P.I.R.I.T.
Service, People, Integrity, Results, Innovation and Teamwork
Abacus Foundation Repair is proud to be one of the elite contractors approved to sell and install the Millennium Concrete Piling.
Click on any photo for a larger view.
The Millennium Concrete Piling utilizes the power & strength of wet case concrete to create the highest quality concrete piling available. The wet casting method creates a smoother side wall that enables it to be driven deeper than the conventional dry cast methods.
The Millennium Concrete Piling is the only concrete piling installed by Abacus. Designed and suitable for most clay soils that are void of debris and/or tree roots. The extra time and cost it takes to manufacture this state-of-the-art concrete product makes it the first choice of engineering professionals.
All Millennium Pilings are inspected to meet the exacting standards of professional engineers and building officials nationwide.